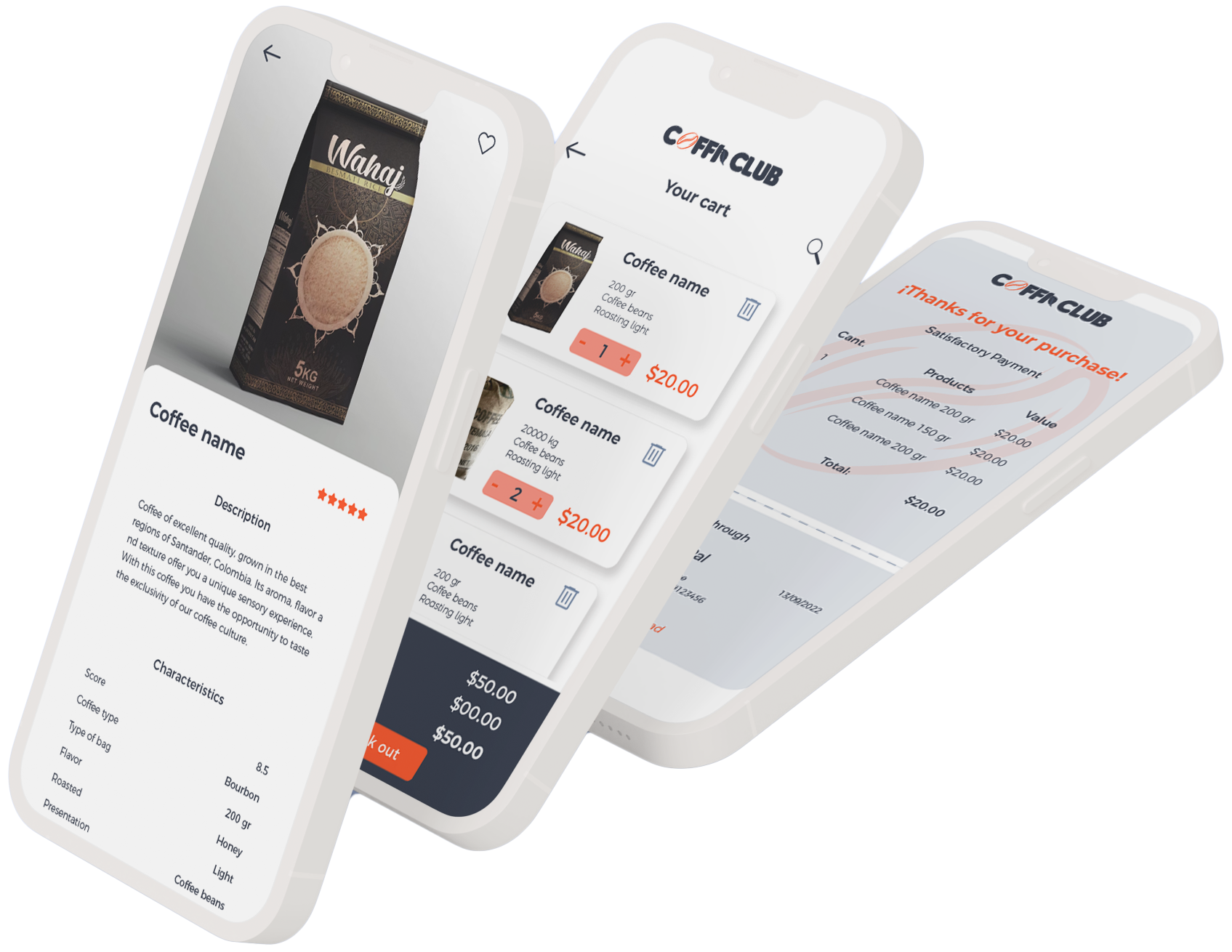 Coffee growers have already believed in our project.
$10.000 USD
Investments by Colombian coffee growers
Be part of the future
Invest your too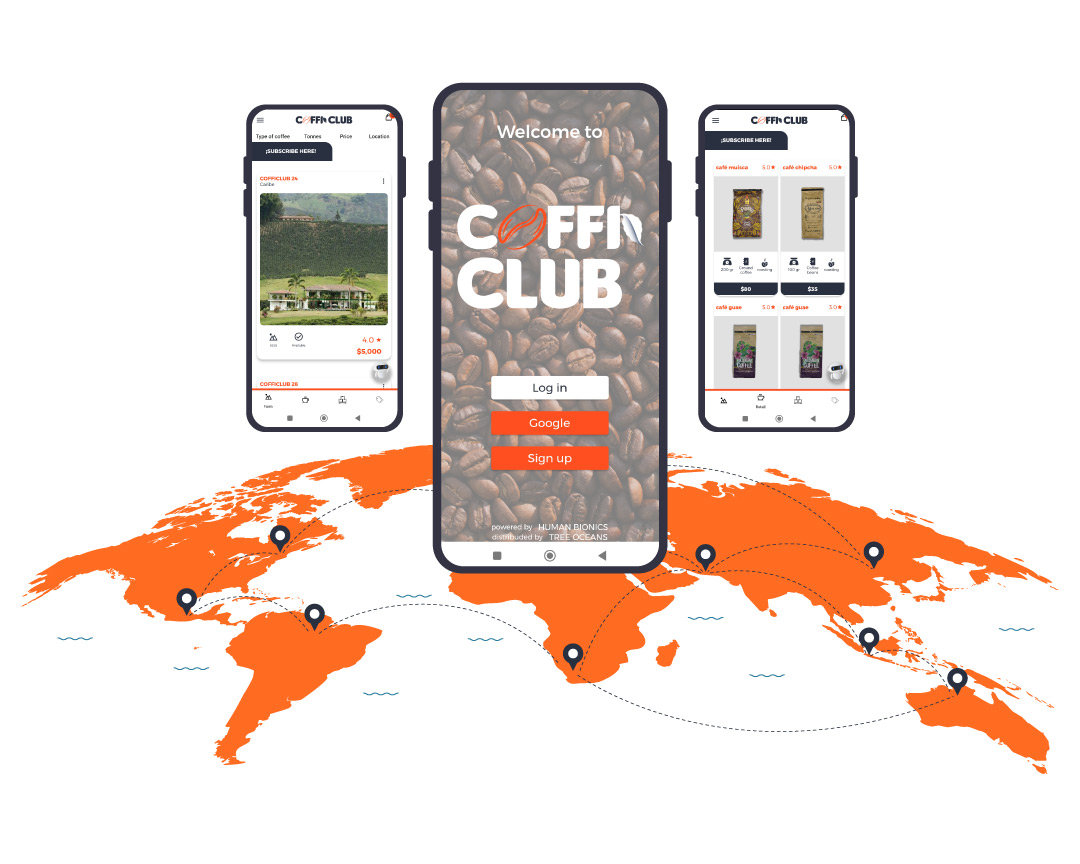 A unique platform
Discover all the benefits of being part of our coffee CLUB
Rent a farm and harvest
Define the characteristics of the harvest you expect and rent the ideal farm.

The largest variety of coffee
We gather coffees from all over the world, so you can choose according to your taste.
Fair Trade for all
The coffee grower decides the price of his product, according to the quality of the coffee.

Come to the Market
By eliminating intermediaries, we facilitate the entry of new brands.

Competitive prices
Find the best prices directly with the farmer.

Large wholesale sales
This option allows the flow of large quantities of coffee, at a lower price.
Experience Center
CULTIVATING THE FUTURE
As coffee experts, we know that more than a product, it is an experience.
For this reason, Coffi Club currently seeks to innovate by creating coffee exhibition centers, which through technology manage to immerse consumers in all the sensations caused by a good cup of coffee.
View and
Interacts
With the products you can buy
Invests
Purchase
& Savor
The best quality coffee in our innovative showroom
Immerse in the crops
That produce the best coffee harvests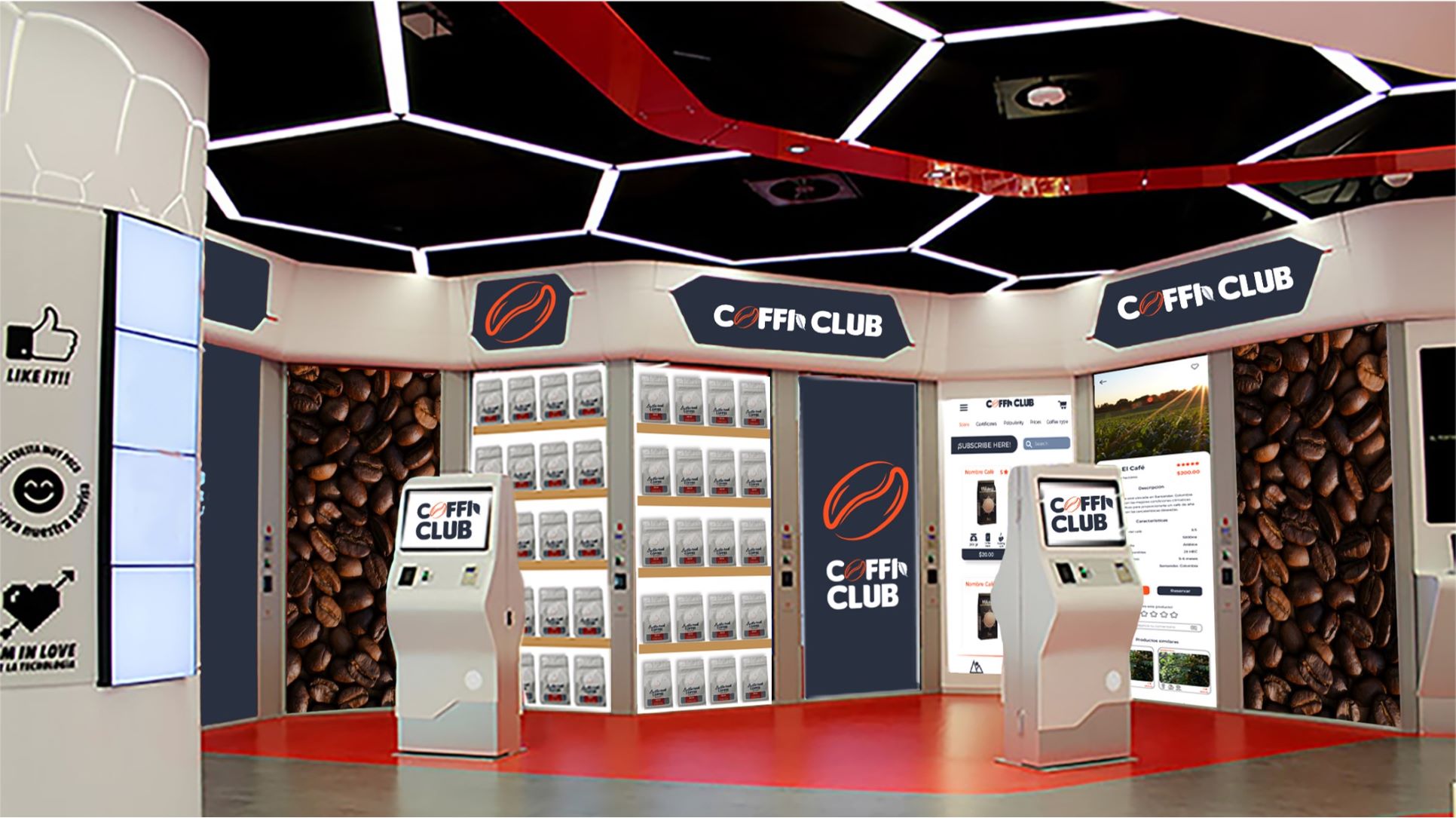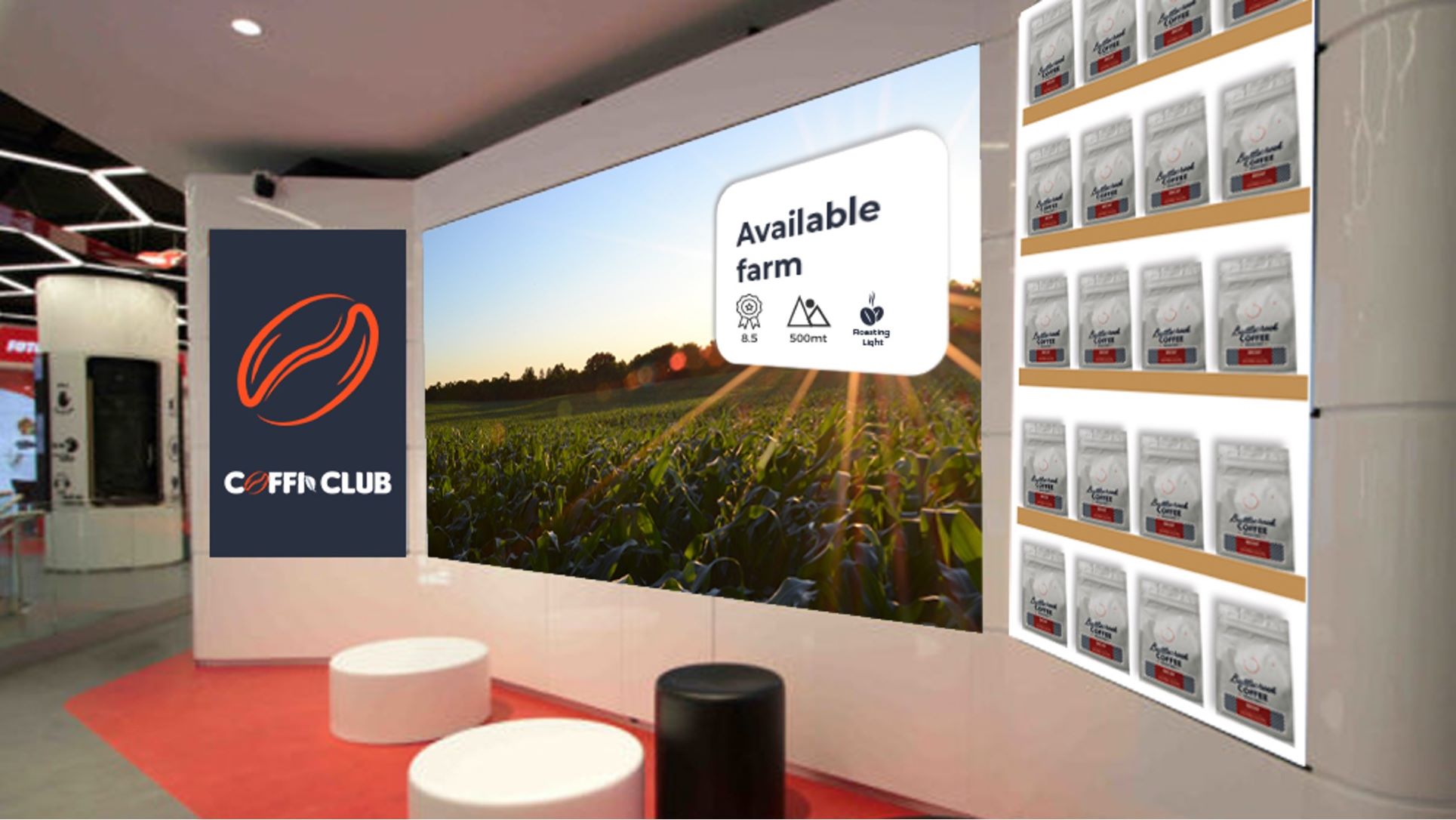 Subscription growth projection
Be part of the future
Learn about our investment plans
Partners Plan
Buy part of the project and receive the profits equivalent to your percentage of participation.
Export Plan
It invests in the short term, renting extensive crops that produce an export-sized crop.
Alliance Plan
Contribute to the project from your knowledge and let's form together a beneficial alliance for both.
Contribution Plan
Makes monetary contributions to the development of technologies focused on medicine.
PARTNERS PLAN
Invest in the future
We invite you to take an active part of our project by becoming a partner and participating in making important decisions for the growth of our company. Receive annual profits according to your percentage of participation.
Do you want to be part of this project?
EXPORT PLAN
Create your own Brand
Invest in the world of coffee, rent farms, and market coffee through the Coffi Club platform, remember that you can market large volumes of merchandise, through our export plans.
Expand your business now
ALLIANCE PLAN
Contribute to the future
We believe that each person has a lot of knowledge to share and with which they can contribute to our project, whether they are a software engineer, marketing specialist, coffee grower or barista. Your experience can enrich us.
If you have something to share, let's work together
CONTRIBUTION PLAN
A contribution to the world
The small contributions also make a difference, in this space we group a large number of people who, through donations, manage to give the initial march that technological projects, benefiting coffee farmers of scarce resources.
In gratitude, he receives a surprise package with coffees from Colombia's entrepreneurial brands.
Join our
CLUB
Be part of the most innovative experience in the coffee market
Coffi Club is a digital platform that seeks, through technology, to connect coffee farmers and lovers worldwide, and to expand and guarantee fair trade around coffee crops.